A site to learn about finding the best fit watches for women to monitor your fitness activities.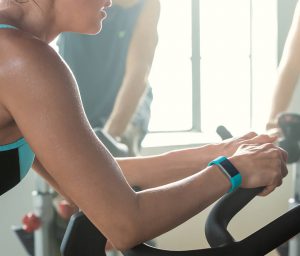 With all of the different fitness watches available and all of the technological information and jargon that goes with them, it is no wonder fitness conscious women need help in choosing the best fit watch to meet their needs.
Sure, you can say that it depends on ones individual needs to determine the best fit watch to purchase, but it really needs to be more simple than that. Our focus needs to be on our fitness routine, diet plan, cardiac health, and overall health needs, not on trying to figure out the latest technology that is supposed to simplify our lifestyle, not to mention making sure we don't wear a massive eyesore on our wrist.
That being said, this "home" section of Fit Watches For Women is dedicated to helping women find the right fitness watch that meets all of their fitness needs, while at the same time, allowing their fashion sense to remain in tact.
I have written many posts in the "home" area to help you determine the best fitness technology for YOU and your personal needs. After all, fitness is a daily activity, and monitoring ones health should be a constant. It is always a good idea to use an activity tracker to monitor and track related fitness metrics.
We Cover More Than Just Fit Watches For Women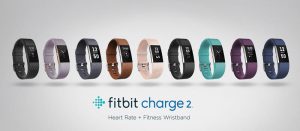 As stated in above, this site is all about Women's Health and Fitness, not just fit watches for women. Take a look at the menu bar above to see other topics that we cover.I will give you a synopsis of each of these topics.
Reviews
In the review section I show a very detailed analysis of a variety of health and fitness related products and/or services, where I have thoroughly researched the advantages and disadvantages of many of the health and fitness related products on the market.
As you may know, there are literally thousands of these types of products on the internet and not all of them apply to you and your personal fitness needs.
Together with reviews, I also take the time to compare similar products and services to give you as much information as possible to make an accurate determination as to what best suites your fitness and personal needs.
Natural Remedies
We also discuss natural remedies and exercises. Julie and I feel that the pharmaceutical companies take enough of your money and not all remedies need to come from behind the drug counter. There are many natural ways to help us keep healthy and fit. There are also natural remedies to help with our ailments. We also share with you some great exercises to help prevent many physical problems as well.
Julie being a cardiac health specialists, will share a lot of information that will help you with your overall cardiac health as well as some great natural ways to maintain overall weight control and a healthy balance of nutrition and exercise.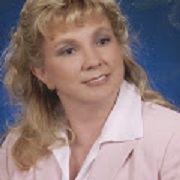 Recipes and Healthy Tips
We also share with you many different fat burning recipes along with some awesome healthy tips and strategies to help you lose weight with Fitbit, for example with many other tips and strategies to help you with your overall health and fitness needs.
Plus, our blog roll will be updated regularly bringing great content for your health and fitness needs. We encourage comments and questions and want to make this a very interactive website.
Also, continue visiting this section and how best to use all of the awesome benefits today's technology brings to us. I cannot express the importance of having a healthy heart, mind and body and am dedicated to sharing all that I know to help you meet your goals. If you are interested in knowing about our qualifications, feel free to read about them in the About section by clicking here.
Warm Regards,
Ralph and Julie Martin